Grow Your Revenue 20% in 12 Months – Now is Your Time!
Learn the rare skills of the top business developers to grow your revenue.
Now is Your Time
The challenge many find in growing revenue, is that to do so you have to sell people on what you offer, and so many people reject when someone is trying to sell them something.
If you would like to take the selling out of business development, shorten your business development cycles, and get to more people that say yes to your offer, this course will forever change your way of doing business.
"Grow Your Revenue 20% in 12 months" is a digital course for those that hold a commitment to producing revenue or income. Whether you are a coach or work for a company, the challenges faced are similar.
In this self-paced, 6-session digital course, we'll cover key skills to improve your business development process and revenue by at least 20% in 12 months if you commit to the practices taught.
The course consists of 6 key modules to become more successful in your business development:
Perfect Client Profile – finding your perfect client fit
Revenue – New Business Math, (which guides you where to put attention in conversations)
Network of Help – An easier way of finding new clients
Client-Centric positioning
Client-Centric sales conversations
Co-Designing offers with clients
This previously recorded, self-paced course is led by two seasoned practitioners with the Institute for Generative Leadership, Barbara Hauser and Duane Spivey.
6 Sessions
Video Recordings
Skill Practices
Guided Conversation Practices
Resource Documents already created for you.
Expect to dedicate 1-2 hours a week in the program. And applying these skills 100% of the time in your business development conversations.
Online Digital Course (from the comfort of your own home)
$495 – Includes: 6 sessions with skills that don't allow for selling, but serving only!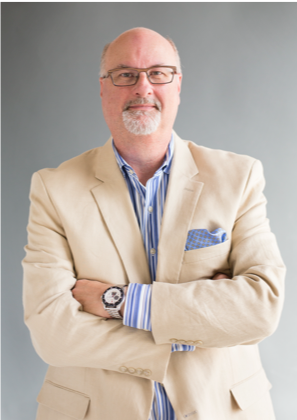 Duane Spivey,
Revenue Growth Coach / Facilitator

Duane Spivey is the cofounder of Relevance, LLC, which provides marketing, sales, and client service coaching to entrepreneurs and corporate leaders who think like entrepreneurs. As a revenue growth coach and leader, Duane has helped over 300 business development leaders in the technology, healthcare, and professional services industries achieve or exceed their revenue promise. They've been able to surpass their previous personal best, increase their sales, and increase their personal incomes by as much as 70%.
Before coaching sales leaders, business development professionals and entrepreneurs, Duane was responsible for building and leading sales teams for five different companies over a 12-year period. At three of these companies his teams produced double digital sales growth in less than 24 months.
Barbara Hauser,
Program Coach / Facilitator

Barbara Hauser
is owner and President of Barbara Hauser Associates providing services to hundreds of clients in the U.S. and around the world from her base in Weston, Florida. She is the author of The Power of Coaching for Teams and The Art of Entrepreneurial Living training and coaching programs.
Her experience in business development, began with Franklin Covey in South America where she made the offer to open up the market for this global brand. Since then, she has continued to coach and consult 100's of sales leaders and their sales teams to produce next tier results.
Barbara holds is certified in The Seven Habits of Highly Effective People and The Four Roles of Leadership from FranklinCovey. She also holds certification in Crucial Conversations from the Vital Smarts Company and a certificate in personal and professional coaching from the Newfield Network.