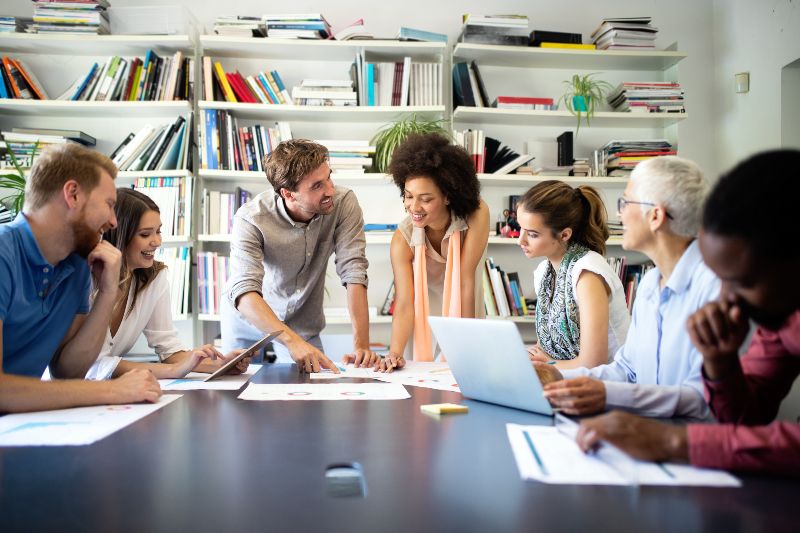 Develop Leaders to Improve Their Results
July 17th at 12 pm ET/10 am MT/9 am PT
What is real leadership development? How do we develop ourselves as leaders and support others around us in their leadership development? How do we use our results as feedback and guidance to elevate our impact and results?
Based on over 38 years of the Institute's engagement with leadership development and with thousands of learners in our leadership development programs, IGL's founder Bob Dunham will share powerful perspectives to illuminate the territory of leadership development, its pitfalls, and the essentials of the effective path.
As professionals, we must go beyond just personal experience to have a clear framework of the skills that constitute good leadership and the coaching of leaders. We also must have an effective framework of how to learn these skills and apply them on the job to the results of our teams and organizations.
In this webinar, we will also address a dimension that is too often left out of the leadership development story: to build leadership in the context of health, dignity, and meaning that is part of a good life, not just techniques for sacrificing and demanding more.
Join Bob Dunham in this free webinar to learn about key dimensions of leadership and how to take a powerful next step in your own leadership development journey and the journey of others.
We'll explore:
What is leadership?
How to embody leadership skills
How to generate improved results for leaders, customers, teams, and organizations.
---
Our Leadership Circle calls are hosted as Zoom webinars.
Once you register you'll receive an email with your registration link and instructions on how to access the webinar online or by phone.
We look forward to seeing you at the webinar!
---
The Leadership Circle is a monthly webinar for people interested in the conversation of Generative Leadership.
These FREE webinars are a way of giving back to the leadership community, in the form of enlightening conversation on a range of topics that are announced ahead of time.
The webinars are also a way of inviting new participants to explore the discipline in a no-pressure environment. This is a way to join our community of practice.
To register, as well as to get an automatic email reminder of upcoming webinars with the link and dial-in numbers, please fill out the form on the right. If you are already registered, you will receive your automatic reminders about upcoming webinars, but will still need to register again to get the latest links and numbers.
We look forward to having you join us!
Upcoming Webinars
No Events