Listening to Bodies Long-Distance
A Teleclass Series for Coaches and Managers/Leaders Led by Suzanne Zeman, Master Somatic Coach
This six-week teleclass provides guided practices to build somatic awareness, energetic control, and ultimately strength of purpose, access to wisdom, and authentic self-expression. Listening to Bodies Long Distance builds skills of sensitivity and awareness to expand personal development as well as provides skills to deepen work with clients over the phone. To register, click the button below.
Learn Skills to Deepen Your Work with Clients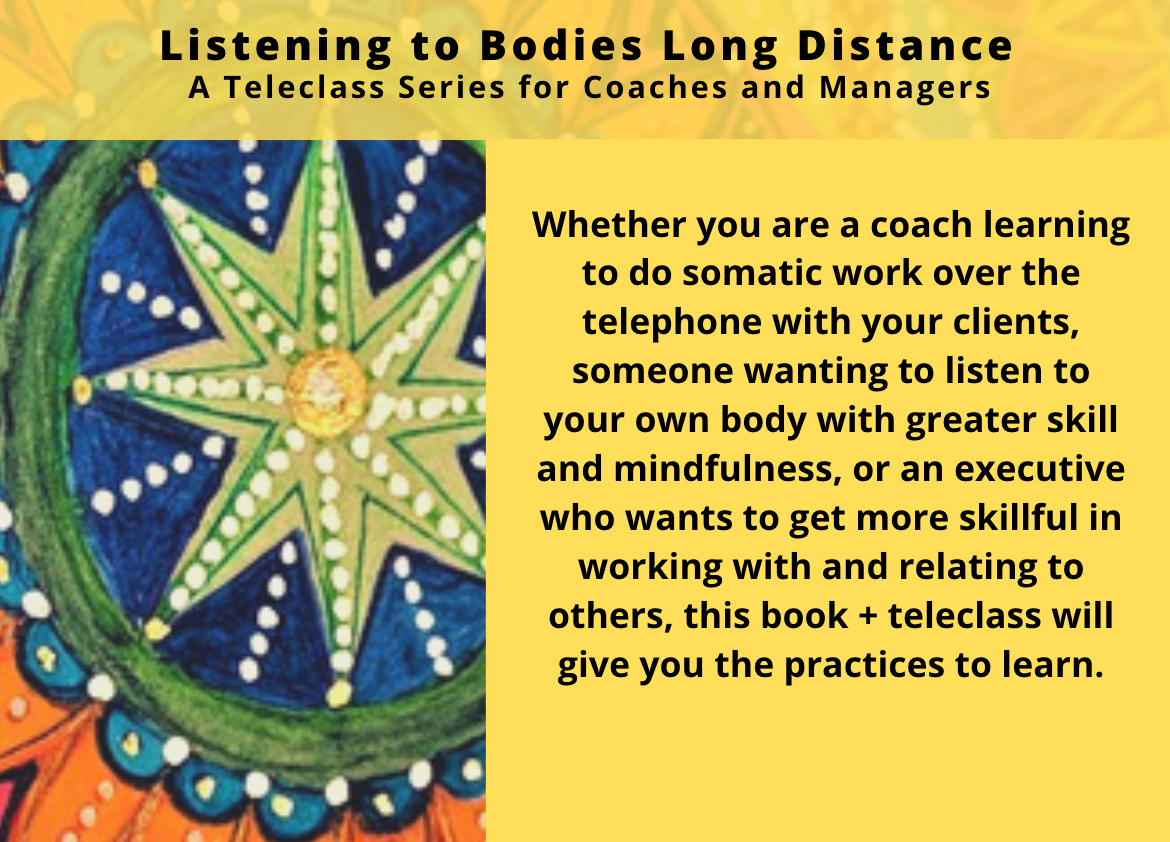 You will learn five basic distinctions that we use in our coaching with practical application to your own somatic presence and your current client or management work. You'll learn how to apply what we're discussing to your work with clients immediately.
We'll spend one week on each distinction and one week integrating all of them. We will provide examples of questions we ask clients to help increase their somatic sensibility.
In addition, we will review a sampling of practices that we give our clients to reveal where they are contracted or constricted, so they have more freedom and can make more effective choices.
What can you expect from the teleclass?
Somatic distinctions you can use to move yourself and your clients forward

Practices that will be useful for embodying the various distinctions

More freedom and movement in your coaching and with your clients

Mentor coaching: case studies in real-time

Earn 12 CCE units when you attend the live sessions.
"When listening to another person, don't just listen with your mind,
listen with your whole body." ~ Eckhart Tolle
Starts February 13, 2020
For 6 consecutive weeks, ending March 19, 2020
Online Teleclass (from the comfort of your own home)
$425
Includes: 6 one-hour group coaching calls, text, practices, and assignments
Meet This Teleclass' Facilitator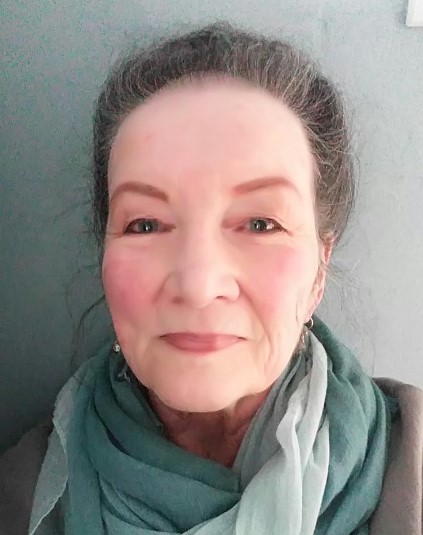 Suzanne Zeman,
Somatic Business Coach
IGL Program Coach / Facilitator
Join Us for This Virtual Teleclass Starting on February 13, 2020
To register, click the button below to email Suzanne.