April 2022 Community Happenings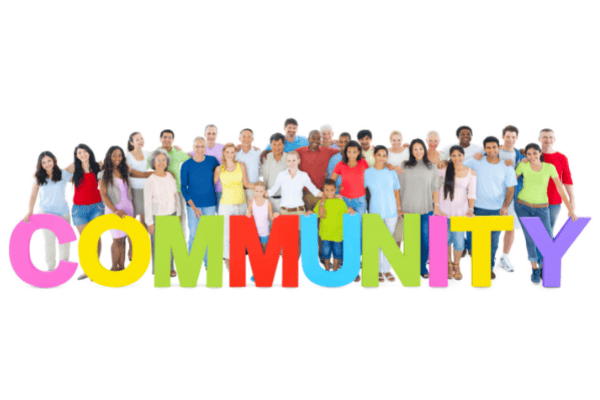 April 2022
"People come together to connect, practice, and share in a safe, stimulating, and nurturing space, enriching learning opportunities and networking while simultaneously broadening the generative discourse for the sake of living in a world where everyone thrives."
We'd like to share with you what happened last month with our Community Conversations and acknowledge the work that our wonderful hosts have been doing.
Community Conversations
On Thursday, March 3rd, Arianna Strozzi Mazzucchi took us on an exploration into the deeper, more intuitive aspects of leadership. What a beautiful and rich experience we shared together. We were invited to several non-linear, creative exercises, allowing ourselves to explore, experiment, and get messy…
Together, we took a deep breath, coming into our center, our hearts, creating a collective space of love and unity. We shared a sense of peace, confidence, power and lightness that unleashed creativity, joy and flow. Some practices that came out of this were:
Listen and follow your intuition
Set containers of time to explore,
Experiment
Get messy and do something creative, silly, non-linear, and notice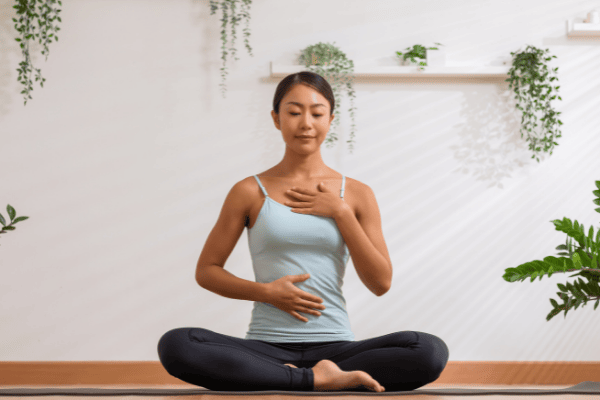 Thank you, Arianna, for allowing us to explore and go beyond what we normally do, broadening our senses, and our creativity, and allowing us to see how we can relate this to our experiences as leaders and as coaches.
Our next community conversation Leading with Your Body & Brain will take place on Wednesday, May 4th at 12 pm ET / 9 am PT. Please register below and invite anyone who might benefit from this conversation. Don't miss the opportunity to learn and share in this amazing space that we are creating together.
This conversation is open to everyone.
A special thank you to Barbara Key and to those who participated in our Community of Practice on March 17th. It was a beautiful conversation on kindness and compassion. We focused on recognizing the ripple effects of leading with compassion and acts of kindness, both in our personal lives and in the workplace.
Barbara defined compassion as feeling for others such as concern or care. We shared:
Our cares
The importance of kindness and compassion to each of us
A range of different experiences
It was interesting that the participants realized each example stemmed from the generative distinction of 'care.' When we, as leaders, care about building relationships in the team, we focus on inviting everyone to speak on an issue.
This practice of inclusiveness leads to every team member feeling they have an important contribution to make. One result is increased effectiveness and the commitment to complete projects to fulfill customer contracts. The ripple effect of being compassionate and caring is customer satisfaction and perhaps increased market share. This practice of inclusiveness was just one example of the ways that we can begin to engender more compassion and kindness in our lives.
We hope to have Barbara again with us in a future conversation and have more voices to share their experiences and practices.
Announcement
We also would like to announce that because of multiple people's interest in sharing their stories, their learnings, and offerings, we have changed the structure of our Community conversations a bit.
Beginning May 2022, people hosting the Community of Practice (CoP) conversations (IGL YR 3 and Graduates) can choose whether to have their conversation either as a Community of Practice with 3rd year and alumni or in the Community Conversations, which is open to everyone.
You can decide!
Community Conversations hosts will continue to host in the space, and Community of Practice will still only be open for 3rd year and alumni, as we want to take care of the IGL practices of distinctions, learned throughout the years.
CoP builds on generative practices. We invite rigor and ask that our guest faculty take the time to demonstrate and/or apply a practice you can take forward. These sessions typically occur each third Thursday of the month at 6 pm ET / 3 pm PT.
We also encourage the rest of the IGL community to continue to bring forward your offers and host a conversation. We have had incredible feedback and amazing topics that have provoked insightful and deep conversations.
NOTE: The next Community Conversations will be Wednesday, May 4th at 12:00 ET / 9 am PT instead of Thursday, the 5th, as we will be having our GL Conference on Thursday and Friday.
The Community of Practice conversation on the third Thursday of the month will be hosted as scheduled.
Contact Valeria Facci if you're interested in participating at:
vfacci@generateleadership.com
Global Corporate Solutions
As you know by now, we launched IGL US Consulting in partnership with IGL LATAM and IGL Asia & UK. We're delighted to report that we've reached over 30 US-based organizations, including school districts within this past year. IGL US continues to grow and provide opportunities to both students and grads.
If you have a bigger offer you want to make with a client, let us know. We will accompany you on your path and help you make a bigger offer. There are also ways to be a part of the offers we are making in the corporate solutions we are making. Do stay connected with us.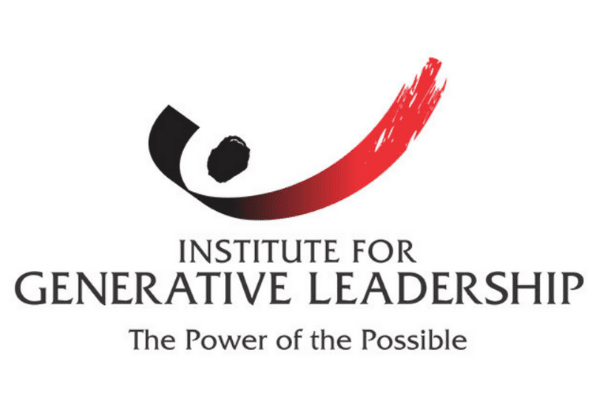 Connect with Us
Do you follow us? If not, check us out on Instagram @generateleadership. Would you like us to spotlight you? Reach out and let us know! You can write to this email abordenca@generativeleadership.co
Would you like to be featured in a future publication? Email Andrea above and she can let you know what we are looking for and see if this is a good fit for you!
At IGL Global, we are committed to creating a world in which everyone thrives, including the children of our children. We are fueled by our care to create a movement that brings the human being to the center of leadership. The generative discourse brings a higher level of awareness to us that we can create more meaning, value, and satisfaction in our worlds.
We are looking to connect people to others to build our network of help and to create bigger promises. Is there anyone within your network that would benefit from the learning we offer? If so, do share this with any and all people in your network!