September 2021 Community Happenings
September 2021
This month's Community Happenings' is focused on community coming together recurrently.
Welcome!
The objective of this monthly check-in is to bring you ideas, inspirations, and different ways to engage, including collaborating with members from our community. My intention is to grow our community through creating collaborative spaces and creating higher engagement in our live leadership sessions throughout the year.
Enjoy!
Announcements
Three things to announce!
We have a Generative social network group! This has been in place and was created by Sameer's IGL Affiliate in Asia. Sign up to

 

join here.
Be on the lookout for a Global Foundations of Generative Leadership Event that includes both English and Spanish! Dates and audience forthcoming! This is coming your way during Q2 in 2022.
We are launching Community Conversations, starting in October! More on that below.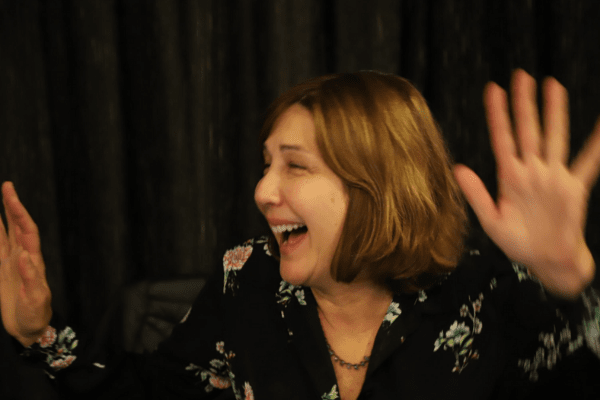 October Community Conversations
Together, we are creating a community where people come together to CONNECT, PRACTICE, and SHARE in a safe, stimulating, and nurturing space, enriching LEARNING opportunities and NETWORKING while simultaneously broadening the GENERATIVE DISCOURSE for the sake of living in a world where everyone thrives.
October is launch month!
Thank you so much to all that have shared ideas with us and to all that have committed to our community. I invite all of you to continue to share, bring ideas, and participate in the making of a community where we all want to belong and thrive together.
The main focus of our meetings has been to understand what YOU wanted and what this community means to you. The survey provided us with many answers and we have, during these past months, working on bringing them together. As we continue to design together, we are starting this month with our first offer:
75-minute Zoom call for IGL students, all community members, along with interested family and friends. The host will be a member of our community. Topic to be chosen by the host. If you are interested in facilitating this, please 

sign

up here.
75-minute Zoom call for students Year 3 and graduates. The call will be hosted by year 3 and graduates. Topic will be chosen by the host. Interested? Please

 

sign up here.
We are building a list of community members to host our calls once a month. We will coordinate the dates and topics with you.
NOT SURE HOW TO DO IT? It is simple: choose a topic, start the conversation, and invite the rest of the group to share. You can choose the format: open to everyone, in rooms etc. using the IGL platform and with our help behind you. Natalie and Valeria are creating an IGL Community Help Desk to support you in the design/ preparation of the conversations. Please reach out to info@generateleadership.com.
We feel this will be a wonderful opportunity for everyone to bring to the community the important conversations they CARE about and to share, receive feedback, listen, and gain insight. It is also a wonderful opportunity to practice and network with others, share what you are doing, or learn and listen to how others are doing in relation to CPS/LPS. And, YOU CHOOSE! What do you assess would be relevant for you and for others that TAKES CARE?
We will continue to inform you of our progress in our monthly newsletter and hope this community becomes your second home.
Did you know?
We are planning a Global Foundations of Generative Leadership Event that includes both English and Spanish?
That we have a few exciting courses coming up in 2022 with Ariana Strozzi Mazzucchi and a digital offer for Generative Business Development with Barbara Hauser and Duane Spivey?
That we have a new format for our first year CEO and GLP students that allows us to connect together across multiple time zones at the same time?
We are taking full advantage of Zoom and are meeting each week together in this new format. The new format was published in last month's happenings. You can

 

view it here.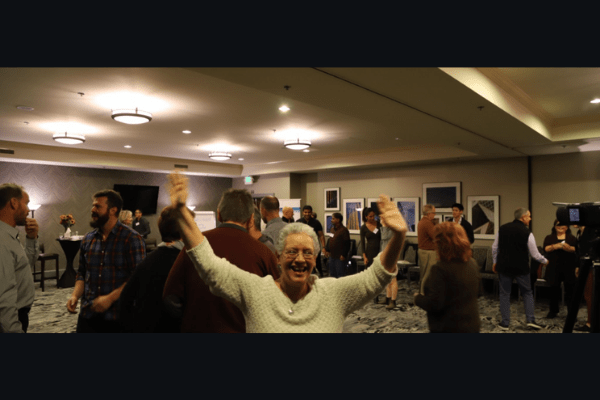 We Are What We Practice
By having more touchpoints, we are able to take recurrent pauses and have the generative lens to allow us to connect back to our care, reassess our commitments, and take the actions that connect to what matters to us. When we have the opportunity to do this on a weekly basis, we are able to shift our practices to best serve us. Why is this important? Because it gets us out of burnout! We provide the practices and skills to manage more effectively without being in soooooo much activity. This has been a lifesaver for me!
I am committed to bringing this to the world, as are my colleagues, so please, be on the lookout for an IGL Global Event that includes all IGL affiliates for truly global learning and leadership experience! Maribell, CEO of IGL Latin America (LATAM) offers Generative Leadership to our Spanish-speaking community members.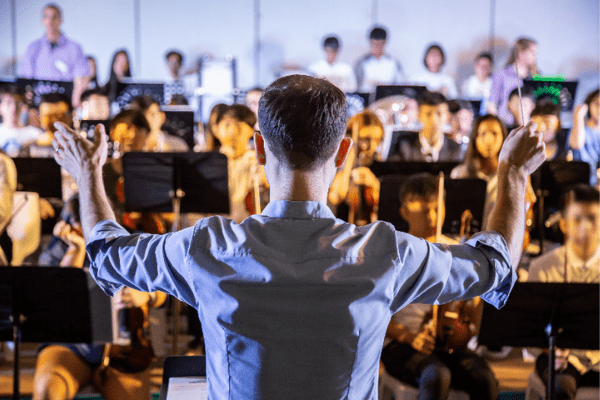 Upcoming Events
Learn more about IGL! Come see how what we do can impact what you do!
Next Discovery Session is on Oct. 6th from 5:30-6:30 pm ET.
Register here
Want something self-paced? IGL Asia and UK CEO, Sameer Dua, gives context and provides provocative questions for learning in Building Your Leadership Muscle.
Are you ready to DIVE in and immerse yourself in new ways of seeing and being with a cohort of fellow learners? Next opportunity to launch into a year's worth of learning for radical shifts.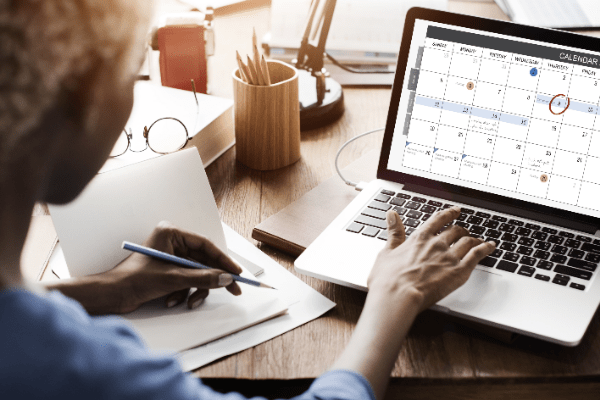 And, mark your calendars! I was invited to speak more on culture on, "Creating a Generative Culture." We learned so much as a community of learners together. Lots of interaction and spaces to share were provided in our September 28th session. I will create more opportunities for shared learning on November 9th at 1 pm ET / 10 am PT. Registration and link forthcoming!. This is free and open to all!
As IGL Program Coach, John Lazar, stated about the rich learning community conversation, "I want to bottle this up!" Me tooooo!
Students & Generative Program Coaches Corner
Since people learn in different ways, we have incorporated audio for our auditory learners in addition to our reading materials. We are also beginning to incorporate more videos.
We also have offered specific focuses with different formats. This has replaced our teleclasses in our coaching program. All students are invited to participate. This is for the sake of recurrent learning and deliberate practice.
The first Monday of the month, we engage in a one-hour somatic session where each student actively participates in a whole body attention and application practice. This is meant to simulate real-life experiential learning and to provide a felt sense of expansive practice. This is done in a variety of creative ways.
The second Monday of the month, we engage in a distinction clarification conversation. This is driven mostly by our students. What is a distinction you are practicing that you could use more clarity on? This is an open conversation to dive right into the relevance and application of.
The third Monday of the month, we engage in Shared Practices. We incorporate key points from a particular Learning and Coaching Practice and engage in learning together.
Global Corporate Solutions
As you know by now, we launched IGL US Consulting in partnership with IGL LATAM and IGL Asia & UK. We're delighted to report that we've reached over 30 US-based organizations, including school districts within this past year. IGL US continues to grow and provide opportunities to both students and grads.
If you have a bigger offer you want to make with a client, let us know. We will accompany you on your path and help you make a bigger offer. There are also ways to be a part of the offers we are making in the corporate solutions we are making. Do stay connected with us.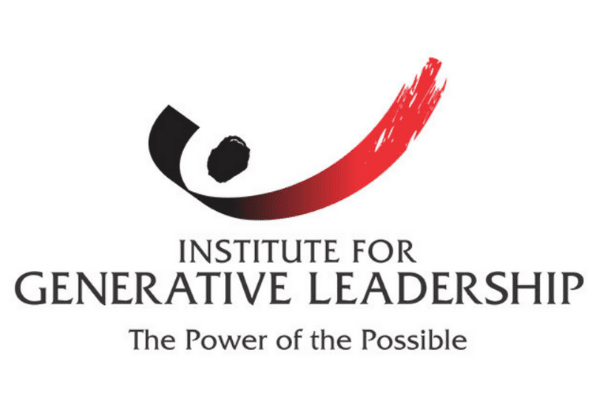 Connect with Us
Do you follow us? If not, check us out on Instagram @generateleadership. Would you like us to spotlight you? Reach out and let us know! You can write to this email abordenca@generativeleadership.co
Would you like to be featured in a future publication? Email Andrea above and she can let you know what we are looking for and see if this is a good fit for you!
At IGL Global, we are committed to creating a world in which everyone thrives, including the children of our children. We are fueled by our care to create a movement that brings the human being to the center of leadership. The generative discourse brings a higher level of awareness to us that we can create more meaning, value, and satisfaction in our worlds.
We are looking to connect people to others to build our network of help and to create bigger promises. Is there anyone within your network that would benefit from the learning we offer? If so, do share this with any and all people in your network!