May 2021 Community Happenings
May 2021
Welcome to this month's "Community Happenings," where we bring you ideas, inspirations, and different ways to engage, including collaborating with members from our community. My intention is to grow our community through creating collaborative spaces, and through creating higher engagement in our live leadership sessions throughout the year.
We have lots of things cookin' and we want to share what is cookin' with you, too!
Enjoy!
Reflections
At IGL, we seek to create a world in which everyone thrives. In the spirit of recognizing that each of us brings a particular lens with particular experiences and thoughts to each conversation we are a part of, I offer a generative interpretation of creating a thriving world in acknowledgment of the one-year anniversary of George Floyd's death.
My personal learning:
In the year that has passed, the conversations have shifted in the organizational and educational work that I do. During a regular leadership training session with a team of student leaders at a boarding and day school, a student had stated that mask-wearing protocol was not being followed consistently by students, and that she saw an opportunity for student leadership to clarify standards and consequences. This led to a conversation about overall safety, including observations and student experience around race and bias.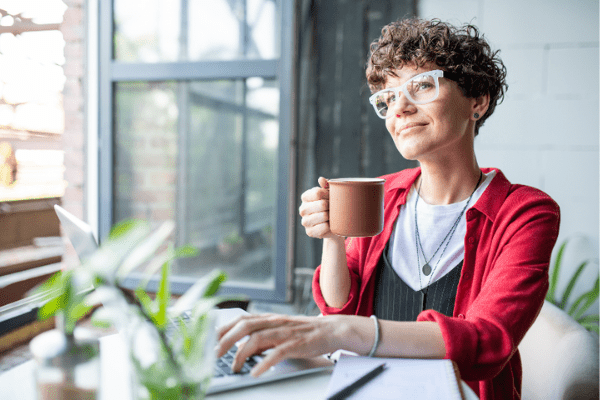 New awareness for white and BIPOC students was shared openly through applying the generative skills of listening, connecting to care, and identifying missing conversations. This reinforced just how important creating safe learning environments is for schools and organizations.
Students and teachers came together to create a panel where white and BIPOC students and staff spoke about their experiences. This deepened connection and the understanding that we each have our lens and blindnesses for students and teachers alike. The spirit of these conversations was for the sake of building a more robust platform within the school so all voices are heard.
This brought to mind my experience of not fully stepping into my voice as a young professional. When I became an executive in healthcare, I learned how to have a firm handshake; I wanted to be assertive and fit in with my male counterparts. No one told me that this is what I "had to do." I did it because I thought this would help me fit in better. What I learned through IGL is that when we are blind to the power and politics that are a part of the structure of each group we are in, we may choose safety and belonging over finding communities where our voices can be listened to.
I see IGL can help bridge gaps by bringing awareness to how we are listened to, by applying blending, and understanding that how we show up and how others show up is the only way we can create a world in which everyone thrives.
This newsletter is to share happenings, as well as the vision for where we see we can go. What comes to mind to you when you envision IGL being a venue for learning conversations where all voices are heard and experiences are shared? If this question sits in your consciousness somewhere and thoughts you wish to share percolate, please share. If you have something now, let me know. This is one of the questions I have been in.
Read on for happenings…
Community Conversations
In the spirit of community learning and conversation, last month, we held a public conversation to hear your thoughts on how we can engage together.
Year 3 student and Generative Coach and Consultant, Valeria Facci, has offered to play a role to create Community Engagement. She is committed to grow learning spaces with your input.
In April, we brought together new members of our community and veterans of IGL to speculate together. Because we have been forming communities for the past three decades, we are able to share our learning and experience to shape how we can co-create and build engagement moving forward. We have a virtual platform available to us, let's leverage this to connect!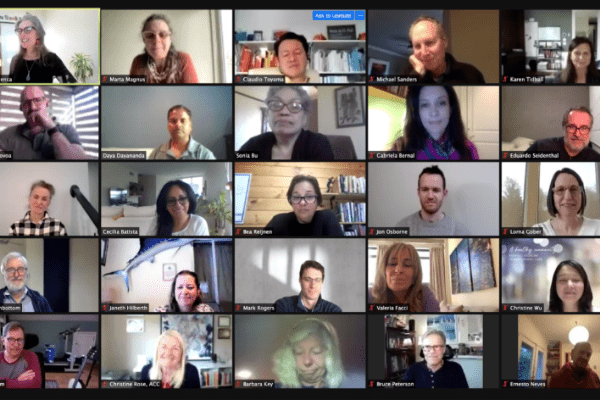 Are you interested in helping shape ways to play and learn? In order for us to create value for you, and those who don't yet know of Generative Leadership, we need your voices so we know what matters to you! We are committed to experimenting to appeal to a variety of audiences and interests. What appeals to you?
If you are interested in being a part of this conversation, you can let me or Valeria know. What do you see? Respond to me or reach out to Valeria. Valeria's email is: vfacci@ducisvia.com
The Power of Ancient Wisdom
 This year has allowed us to experiment more with additional course and webinar offerings. Recently, we wrapped up The Power of Ancient Wisdom, led by Timothy o'Shea and Bob Dunham.
In this series, Timothy and Bob showed us how to apply learning from ancient wisdom to contemporary organizational challenges. Participants learned how to identify excessive (being in lots of activity with lots of effort and lack of results) or stuck energy (apathy, resignation, disengagement) and intervene by applying phases of organizational energetics based on ancient eastern elements.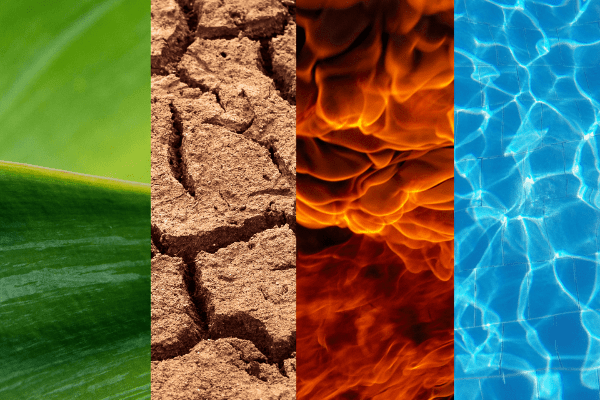 The power of the Generative Discourse is that it provides actionable approaches. Generative allows you to enter into conversations based on what is showing up and gives us, as leaders, and others an opportunity to develop skills in areas that we are not fully competent in.
We will continue to bring in voices from other discourses and demonstrate how the Generative approach amplifies actions and results.
Navigate Big Emotions
 Whether we like it or not, we are emotional creatures. Emotions impact the actions we take, and how we respond to others. This is intensified when raising or educating kids.
Last week, we wrapped up our first Generative Parenting offer in partnership with Somatic Experiencing, Peak Performance Coach, Lead Yourself Youth Lead Faculty Member, and fellow parent, Sara Vatore. Sara and I led this together and explored the parenting stories we are living based on our conditioning so we could create new and more generative stories, including stories around emotional responses, as well as our body's reactions. We paired up the stories we live in with nervous system regulation practices.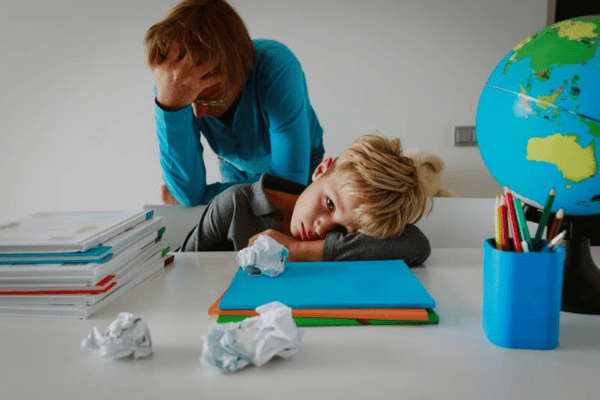 To provide an idea of our exploration of stories, I offer some examples of the story around parenting "rules" of parenting enforced, often due to rules that were enforced from when we were kids. A couple of examples:
Rule: "My kids have to go to extended family gatherings, even when they don't want to."
This was a rule I carried on that was enforced when I was a kid. Upon exploring this with my own children with my husband, we recognized that this imposed rule created resentment, rather than connection and joy, which is what family gatherings can be. When we recognized we were enforcing this rule, we created a new one: come when you choose. Now, when my kids come to family gatherings, it is because they are choosing to. Do they show up to all of them? No, but when they do, it is because they want to, and it ultimately makes the whole experience for my immediate family that much more meaningful.
Rule: "Don't get angry/sad/frustrated/scared ______ [or fill in the blank]."
Often when our kids express an emotion, we may not understand why, and so may say, "that is no big deal," yet it may be to them, or we may fear how it will reflect on us if they show up in a particular way, so we unintentionally perpetuate suppression of emotions. This can create dysregulation if we, and our kids, don't have healthy ways to process and express their emotions and the different interpretations they have about their experience. By learning how language impacts how we register emotions, and how our nervous systems hold on to emotions, we can better navigate and negotiate emotional regulation.
As we learn at IGL, we can become more aware of our stories and our nervous system's response, we can be in choice and suffer less to generate more.
With just some deliberate attention and skill practice, we can embody new ways of connecting to ourselves and others. In each session, our offers included regulation practices so we can be in practice and set the stage for others we influence.
We will be designing additional offers in case you missed this and would like to learn more about applying generative skills to parenting.
Listening to Bodies
How do you listen to AND with your body? There are somatic practices for that!
June 1st is your chance to deepen intuitive listening with Master Somatic Coach, Suzanne Zeman.
Join Suzanne, coach, IGL faculty, and creator and author of Listening to Bodies: A Somatic Primer for Coaches, Managers and Executives.
Actively engage in practices that allow you to notice patterns so you can intervene and actually replenish and restore energy, rather than merging with others' energy and becoming disengaged or exhausted. Through these practices, you learn to become an anchor for others.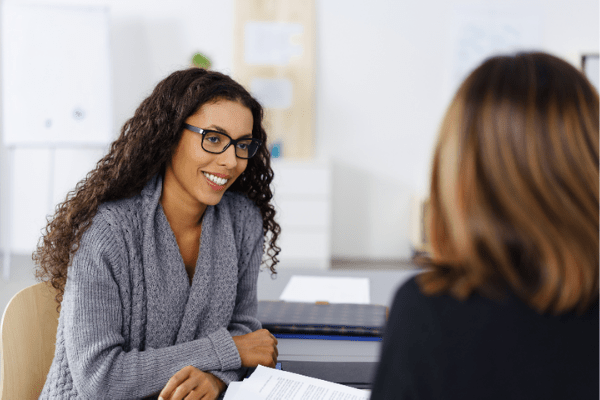 As a bonus, ICF-certified coaches can earn 12 CCE units.
Register HERE for Suzanne's June 1st class. There are 2 seats left.
The fee is $425 and includes two 1:1 conversations with Suzanne Zeman, as well as practice sessions in between with learning partners.
Discovery Session
In July, we are launching our second IGL Collaborative Leadership and Coaching Excellence Training. This is a collaborative training with IGL UK and IGL Asia. We are expanding our reach across the globe! Leaders and coaches engage in learning together to increase their individual value and also the value offered to their teams and clients. We have leaders whose impact reaches millions in this learning community. We also have coaches and consultants who are expanding their offers to work within global organizations. Are you looking to UP your game and play BIG? Learn how with us.
Learn more at an upcoming Discovery Session.
Register HERE!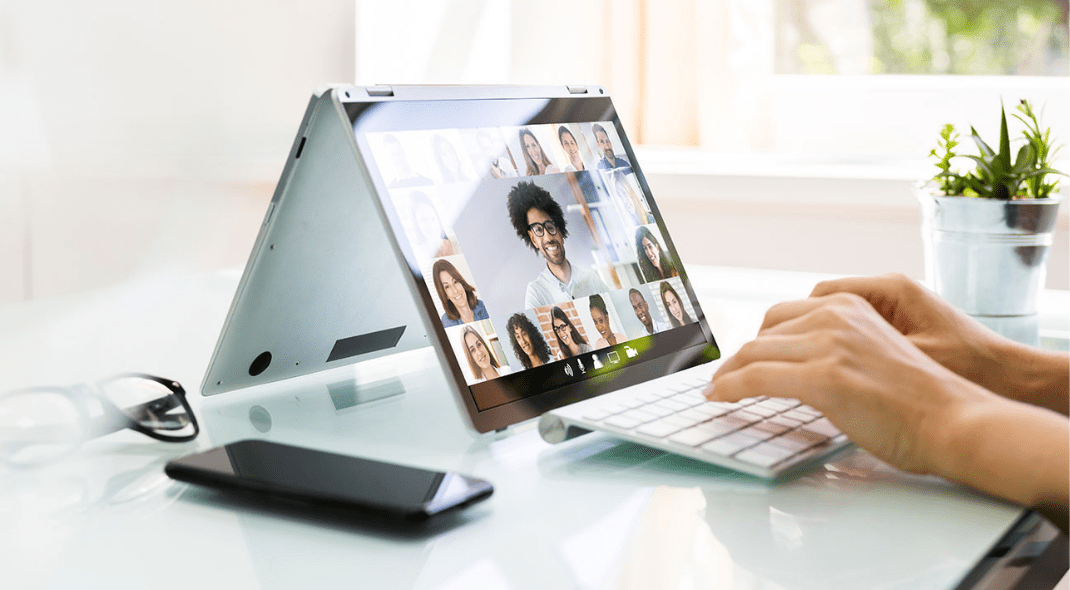 If you are interested in learning more about what generative is or want to engage with a community of practice, here are some free, public webinars coming up to do just that:
The Fear of Speaking Up & Stepping In
Date: Tuesday, June 8th
Time: 1 pm ET / 11 am MT / 10 am PT
Duration: 90 mins
Join me to deepen your understanding of the role of the nervous system and how we can use our sight to settle our bodies when fear is present.
Learn how to train your body in small steps so you can step in powerfully and with confidence.
This is free and open to all. Please feel free to share with anyone whose fear stops them from speaking up and stepping fully into their power.
Register HERE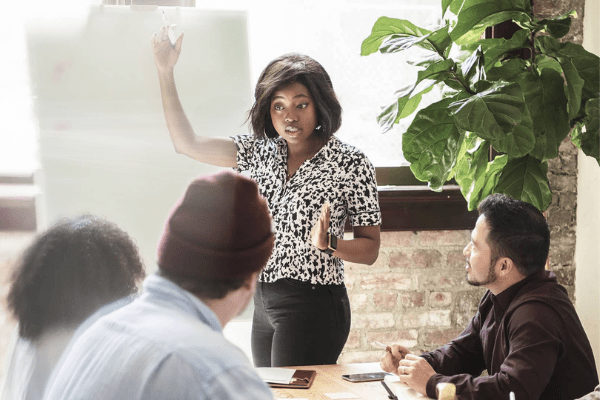 How Leaders & Coaches Create Competitive Advantage
Date: Wednesday, June 23rd
Time: 6 pm ET / 4 pm MT / 3 pm PT
Duration: 90 mins
Join us to learn the key conversations that provide a competitive advantage.
A missing thread in many organizational conversations is connection. Join us to learn new insights and applications to create deeper connections.
If you're looking to move away from the transactional to relational, be a part of this conversation.
This is a free public event for all who are interested in practicing conversational leadership skills.
Save the date! Registration coming soon!
Mentorship Program
Looking for an opportunity to learn Generative Coaching with an IGL Mentor?
If you are currently a student or are a graduate of IGL, we are offering opportunities for you to grow your offer in the world. For more information on what this looks like and the compensation guidelines, please reach out to Chris Beauchamp.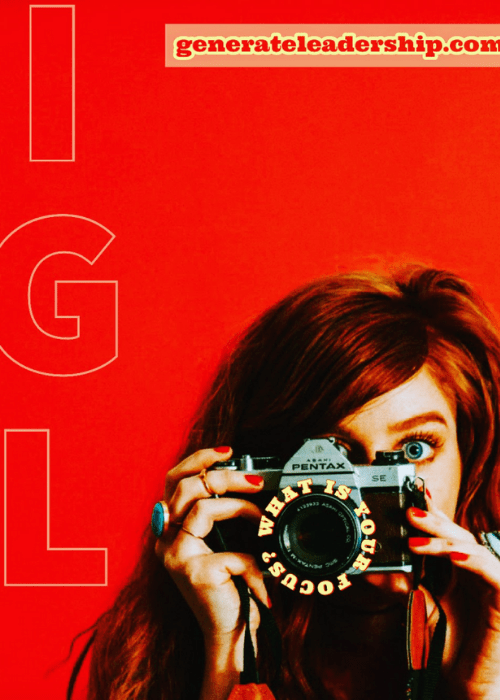 Connect with Us
Do you follow us? If not, check us out on Instagram @generateleadership. Would you like us to spotlight you? Reach out and let us know! You can write to this email abordenca@generativeleadership.co
Would you like to be featured in a future publication? Email Andrea above and she can let you know what we are looking for and see if this is a good fit for you!
At IGL Global, we are committed to creating a world in which everyone thrives, including the children of our children. We are fueled by our care to create a movement that brings the human being to the center of leadership. The generative discourse brings a higher level of awareness to us that we can create more meaning, value, and satisfaction to our worlds.
We are looking to connect people to others to build our network of help and to create bigger promises. Is there anyone within your network that would benefit from the learning we offer? If so, do share this with any and all people in your network!