March 2021
Welcome to this month's "Community Happenings," where we bring you ideas, inspirations, and different ways to engage, including collaborating with members from our community. My intention is to grow our community through creating collaborative spaces, and through creating higher engagement in our live leadership sessions throughout the year.
We have lots of things cookin' and we want to share what is cookin' with you, too!
Enjoy!
Save the Date
First thing that is cookin' – SAVE THE DATE!
On April 20th, 3 pm ET / 12 pm PT, IGL US is going to be hosting a conversation within the month with you, our community. We are piloting a new format with our Asia and UK IGL Affiliates. This pilot is in response to input and feedback from veteran community members, including alum and program coaches, as well as new community members about what is the most impactful and relevant in terms of Generative Leadership learning and practice.
What has come up are the following themes:
More "guard rails" and  opportunities to be in practice together
More opportunities to be at the "edge" with applied, concrete practices real-time
More support in managing individual and group dynamics in CEO/GLP learning teams
Examples and shared best practices to bring generative distinctions and practices to clients, employees, communities …
Apprentice track to learn how to coach and lead generatively AND grow client practice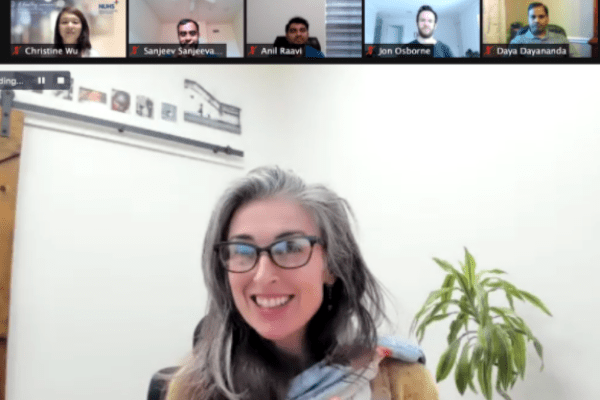 On the last point, we have created a mentor track that provides immersive learning in coaching while also earning money. Please reach out to Chris or Andrea to learn more and be on the lookout for an email to join us in the conversation.
This is Andrea excited to grow our global learning community and building a mentor track (see the above image).
We are going to have more opportunities for the global community to come together in learning spaces at our edge!
How we are becoming:
IGL is looking to be a strong presence in as many places as possible to bring the power of humanity to organizations, schools, and communities everywhere! We are here to introduce care and taking care of people's lives as the basis of all conversations, all offers, as the driving force of every team. We do this by revealing the stories and beliefs we live in, the moods that become pervasive, without many realizing it, and the behaviors and actions that become habits when we are perpetuating old patterns in conversions that don't serve us.
Marta Magnus
That being said, Marta Magnus, IGL US student and team member, as well as IGL LATAM Team member, was just elected as President of ICF Brazil: Rio Grande do Sul. She committed to bringing Generative Leadership to her chapter. Marta's four ICF board members attended the FGL in the USA last October.
Because of Marta's commitment, IGL has been featured in a coaching magazine in Brazil, thanks to her.
Marta cares about being part of the development of a new leadership culture in Brazil, in which human beings can fulfill their aspirations for happiness and freedom in all areas.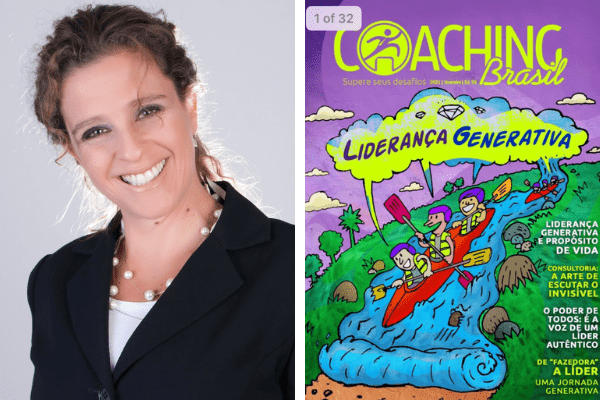 Sailaja Manacha
Speaking of those committed to bringing IGL to a wider audience, we would like to feature Sailaja Manacha, a Generative Coach and Generative Educator. Sailaja invited Andrea to speak at a series of leadership conversations that she created called: "Power Up."
Andrea had an opportunity to speak on Care and how that translates into our actions and results in our professional and personal lives. Thank you to Sai for bringing a generative lens to leadership and life for women executives in India through these sessions.
If you would like to learn more about Sai, she has written a powerful book: Step Up on bringing the generative lens to leadership. You can hear all about that on this podcast.
You can also buy Sai's book here.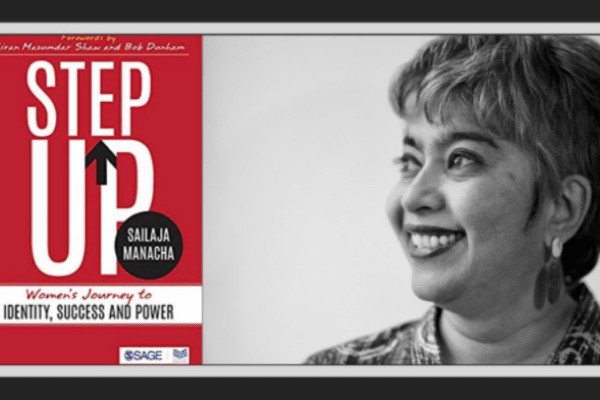 Generative Parenting
Where are we popping up within the month?
Opportunities to learn more about IGL and the incredible offers others' have in our community: Generative Parenting
Andrea is a mom of 3; 2 are young adults, 1 is a tween. Her oldest son, Jesse is 19 years old. He recently commented, "You show up so differently than you used to," in a conversation about their generative learning as a family. They learn together and support each other through their growth as a family thanks to her generative learning. A part of their growth is learning from experts in various fields. A place of curiosity deepening our nervous system learning.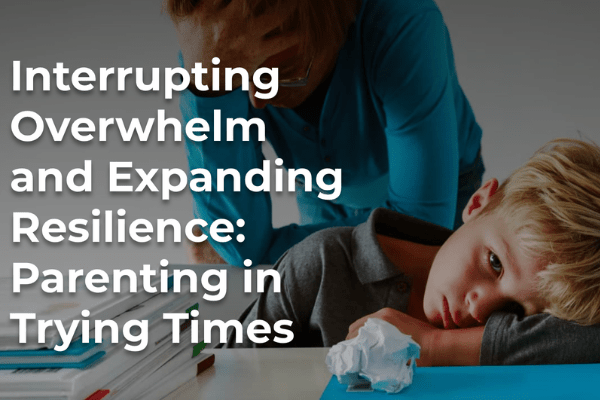 Colleague, fellow parent, Somatic Experiencing® Coach, and a friend of Andrea's, Sara Vatore, brings a deeper understanding with applied practices of nervous system learning. Sara and Andrea will bring practices to navigate parenthood to this community. They have a mini-course launching later in April, but before they launch, they will host a free promotional introductory webinar on April 8th at 6 pm ET.
Join us and learn how to interrupt overwhelm and build a pathway to co-regulation. Register here.
Healthcare Businesswomen's Association (HBA)
I have been in the healthcare industry for over 20 years now and continue to love the constant learning and adapting required in this field. Something that I learned through practice is learning to bring vitality, meaning, and a deeper connection to work and life. I offer a peek into a generative reconstruction with practices to share.
Feeling overwhelmed? Join me to Reinterpret Work/Life Balance on Tuesday, April 6th from 12:30 pm to 2:00 pm ET.
Register here.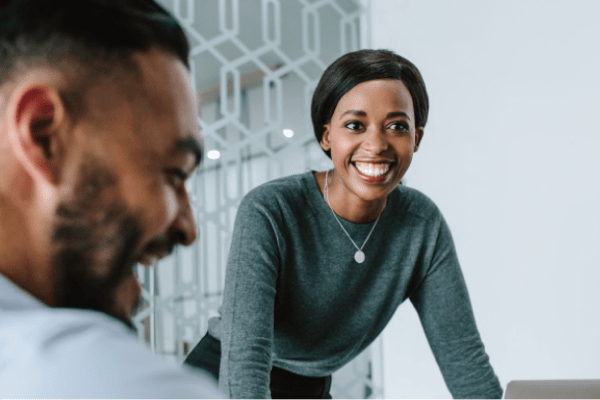 JKirley Collective 
Need help connecting fully to your dignity and engaging in generative conversations when dignity is threatened? Join a team of leaders, artists, and coaches to hear heartfelt stories and learn how to embody the dignity that is YOU! This workshop is the second iteration and back based on popular demand!
Register here.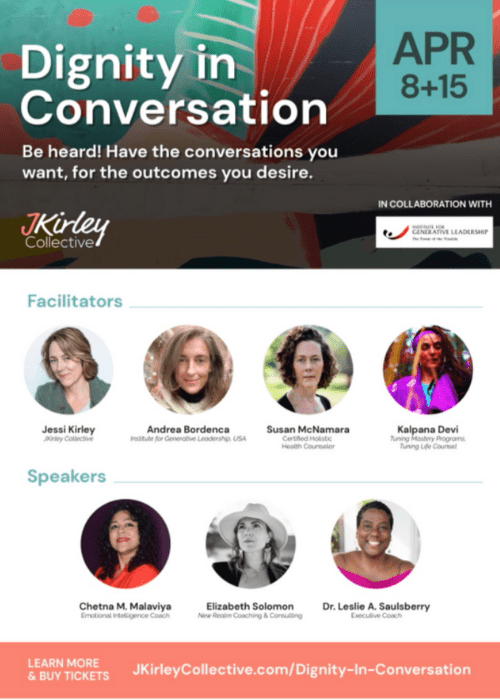 Connect with Us
Do you follow us? If not, check us out on Instagram @generateleadership. Would you like us to spotlight you? Reach out and let us know! You can write to this email abordenca@generativeleadership.co
Would you like to be featured in a future publication? Email Andrea above and she can let you know what we are looking for and see if this is a good fit for you!
At IGL Global, we are committed to creating a world in which everyone thrives, including the children of our children. We are fueled by our care to create a movement that brings the human being to the center of leadership. The generative discourse brings a higher level of awareness to us that we can create more meaning, value, and satisfaction to our worlds.
We are looking to connect people to others to build our network of help and to create bigger promises. Is there anyone within your network that would benefit from the learning we offer? If so, do share this with any and all people in your network!