August 2021 Community Happenings
August 2021
This month's Community Happenings is more focused on YOUR community members. Welcome!
The objective of this monthly check-in is to bring you ideas, inspirations, and different ways to engage, including collaborating with members of our community. My intention is to grow our community through creating collaborative spaces and creating higher engagement in our live leadership sessions throughout the year.
Enjoy!
Allie Middleton
First off, I want to highlight community member, Allie Middleton, who has authored, the newly released: Yoga Radicals: A Curated Set of Inspiring Stories from Pioneers in the Field
To pick up your copy and to learn more, check out this blog.
Congratulations, Allie!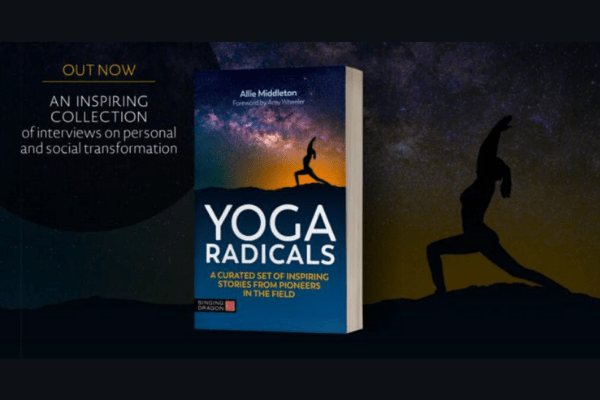 Sara Vatore
I am also happy to share one of our guest faculty. She and I have worked with educators and have recently delivered a course on Generative Parenting. Sara has worked with Olympic athletes, youth, educators, as well as athletic coaches on bringing somatic awareness to achieve peak performance in athletics. There are specific books with focuses on gymnastics, diving, cheerleading, and figure skating.
Do you have any gymnasts, divers, cheerleaders, or figure skaters in your life? You'll definitely want to pick up her book! Here is a link to them all.
To the right is the cover of one of her books.
Do you have a book, blog, vlog, or offer you would like to let your community know about? Let me know and WAY TO GO!!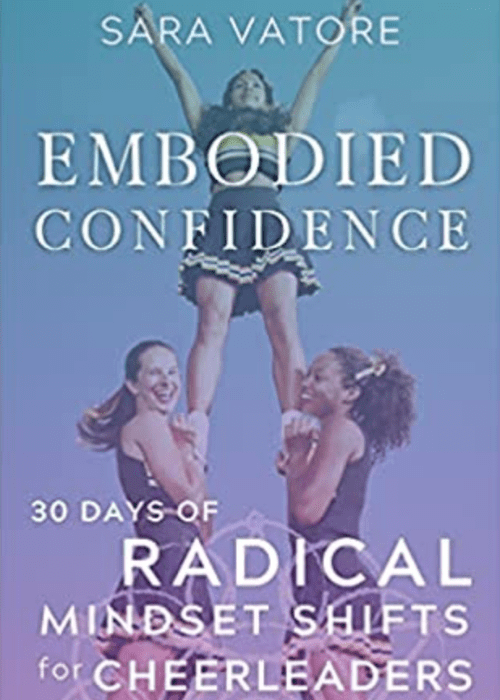 Generative Leadership & Learning
At IGL, we love to take you to the mountain top to zoom out on what is possible! This is where I speak about how IGL is evolving. As you know, we work with organizations to bring Generative Leadership and Learning into organizations to create sustainable practices. Generative organizations increase the value they bring to their employees and the markets they serve. In the words of Fernando Rey, who oversees IGL US Consulting, we shift organizations "from effort to achievement." We are ALLLLL about outcomes. Generative provides conversational leadership that is observable, actionable, recurrent, and results-oriented. All of that comes from connecting to a clear vision and mission.
And, we have our students in ongoing training! Let's see what's cooking with our Generative Leadership and Coaching Excellence Programs, shall we?
I will delight you with a picture of our Year One Coaching and Leadership Students below.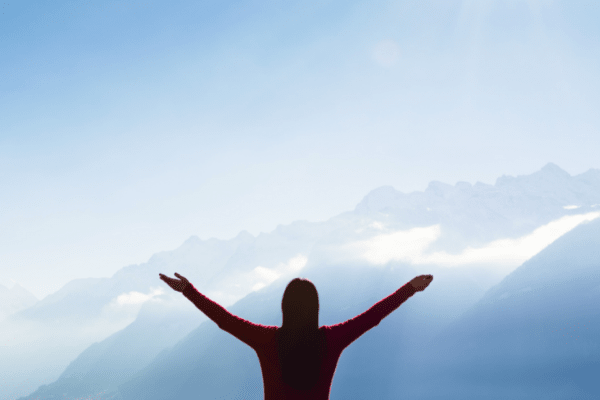 Did you know?
We have a new format for our first-year CEO and GLP Students that allows us to connect together across multiple time zones at the same time. We are taking full advantage of Zoom and are meeting each week together in this new format.
The New Format for Year 1:
Each student has a Learning Team. Each Learning Team has an assigned coach twice a month and each student has a 1:1 coach. Each team member practices leading the team with the application of generative skills. The coach provides their eyes and insights to team and individual dynamics with the generative lens. It's pretty awesome! Blind spots are illuminated, and new possibilities open right up.
And, we have banded across continents! IGL US has joined IGL UK and IGL Asia to deliver across multiple continents and cultures. This is a part of our commitment of bringing the Generative Discourse to the world!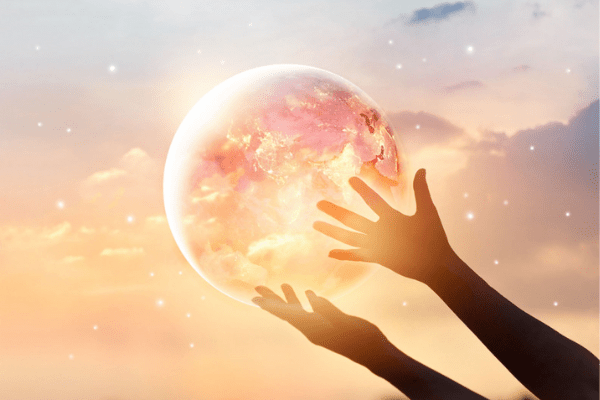 We are what we practice!
By having more touchpoints, we are able to take recurrent pauses and have the generative lens to allow us to connect back to our care, reassess our commitments, and take the actions that connect to what matters to us. When we have the opportunity to do this on a weekly basis, we are able to shift our practices to best serve us. Why is this important? Because it gets us out of burnout! We provide the practices and skills to manage more effectively without being in soooooo much activity. This has been a lifesaver for me!
I am committed to bringing this to the world, as are my colleagues, so please, be on the lookout for an IGL Global Event that includes all IGL affiliates for a truly global learning and leadership experience! Maribell, CEO of IGL Latin America (LATAM) offers Generative Leadership to our Spanish-speaking community members.
Committed Generative Practitioners
This picture is from a recent monthly Generative Leadership Session. We offer two half-day sessions at the end of the month (a Friday and a Saturday), I lead the first half each Friday, Bob leads Friday's second half, Sameer leads the first half of Saturday, and we get Bob again for the second portion.
If you are a current student, you have access to this community each month for free, and to our Monday weekly webinars. If you are a grad or alum, you also have access for a nominal fee. If you want to learn more, please reach out to our Program Manager Vaishnavi Pai at vpai@generativeleadership.co or to Natalie Pere at npere@generativeleadership.co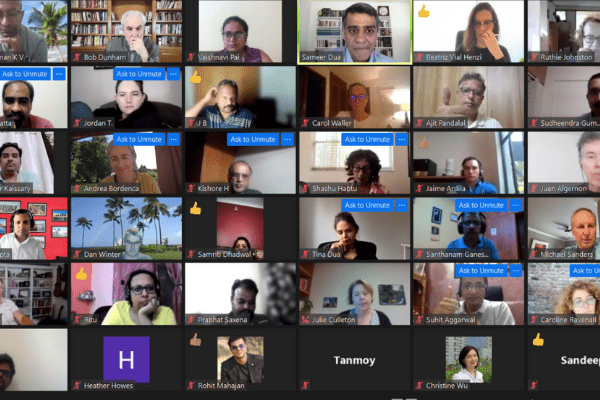 Your Feedback
Our programs have been designed with YOU in mind. There has been A LOTTT of research on how people learn and since we are providing leadership learning, we are very interested in learning more about, well, learning!
Since people learn in different ways, we have incorporated audio for our auditory learners in addition to our reading materials. We are also beginning to incorporate more videos.
We have also offered specific focuses with different formats. This has replaced our teleclasses in our Coaching Program. All students are invited to participate. This is for the sake of recurrent learning and deliberate practice.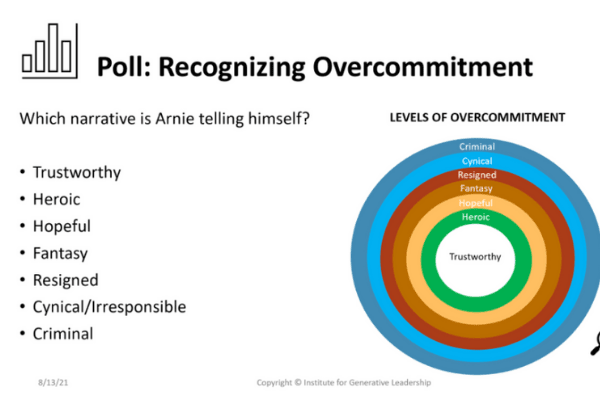 On the first Monday of the month, we engage in a one-hour Somatic Session where each student actively participates in a whole-body attention and application practice. This is meant to simulate real-life experiential learning and to provide a felt sense of expansive practice. This is done in a variety of creative ways.
On the second Monday of the month, we engage in a distinction clarification conversation. This is driven mostly by our students. What is a distinction you are practicing that you could use more clarity on? This is an open conversation to dive right into the relevance and application of generative learning.
On the third Monday of the month, we engage in Shared Practices. We incorporate key points from a particular Learning and Coaching Practice and engage in learning together. Here is a snapshot from our August Shared Practice session. We offered scenarios applying key points from the Learning and Coaching Practice and then asked questions about students' own stories and habits when overcommitment and overwhelm arise. By becoming familiar with how certain habits show up, we can apply our generative practices to shift them. When we do this in a shared learning community, it affords us deeper learning from our fellow learners.
You!
Thank you for your feedback on our community survey. Be on the lookout for more.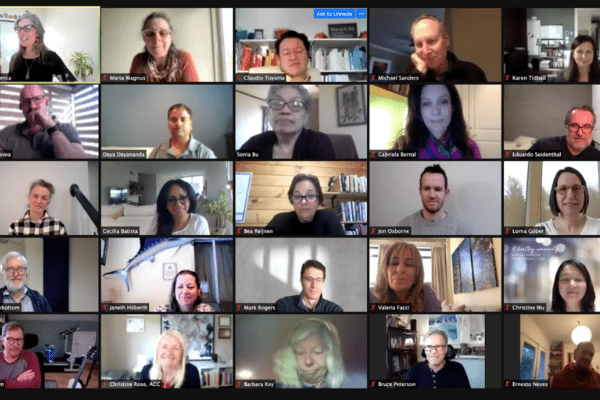 Us!
As you know by now, we launched IGL US Consulting in partnership with IGL LATAM and IGL Asia & UK. We're delighted to report that we've reached over 20 US-based organizations, including school districts within this past year. IGL US continues to grow and provide opportunities to both students and grads.
If you have a bigger offer you want to make with a client, let us know. We will accompany you on your path and help you make a bigger offer. There are also ways to be a part of the offers we are making in the corporate solutions we are making. Do stay connected with us.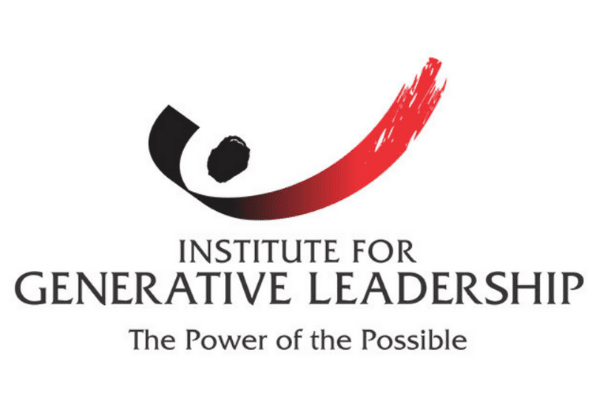 Connect with Us
Do you follow us? If not, check us out on Instagram @generateleadership. Would you like us to spotlight you? Reach out and let us know! You can write to this email abordenca@generativeleadership.co
Would you like to be featured in a future publication? Email Andrea above and she can let you know what we are looking for and see if this is a good fit for you!
At IGL Global, we are committed to creating a world in which everyone thrives, including the children of our children. We are fueled by our care to create a movement that brings the human being to the center of leadership. The generative discourse brings a higher level of awareness to us that we can create more meaning, value, and satisfaction in our worlds.
We are looking to connect people to others to build our network of help and to create bigger promises. Is there anyone within your network that would benefit from the learning we offer? If so, do share this with any and all people in your network!